Useful BMW Information and Resources Links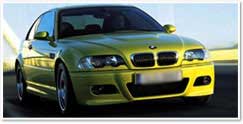 LK Spares is not responsible for the content, privacy policies or practices of the external websites listed and linked to here and they are provided for your information only. They are also listed in no particular order.
We would be happy to add more so please do contact us if you know of a resource that could be included here.
If you found this website useful why not email a friend or add it to your bookmarks. You can use this "Bookmark" button (simply just hover your mouse over it to show all the available options) which is located at the top of any page to print the page, email it to a friend or colleague or add it to a social bookmarking site for use later. Please use our link code (shown below) to add a link to us on your website, simply copy and paste the html onto any web page on your site :

<a href="http://www.bmspares.co.uk">LK Spares - Specialist BMW Breakers</a>
BMW AG of Munich, Germany and BMW (GB) Ltd
RealOEM - BMW Parts Catalogue - look up BMW part numbers and approximate part prices.
BMWLand - Independent UK BMW Car Forum - Covers all models
BimmerBoard - Forums packed with help and info for the E38 7-series, the E32 7-series, the E23 7-series, the E39 5-series, the E34 5-series, and the E28 5-series are among the most informative and active on the internet. And, exclusives like the Navigation A/V and Bluetooth forums.
BIMMERNAV - Fitting & retrofit upgrade help for BMW GPS Navigation, Widescreen Monitor, Sirius audio, Bluetooth
Bimmerforums - BMW Forum
BimmerDIY - Info for the home mechanic
BMW E34 WEBSITE - source of maintenance and upgrades for BMW E34: '88 - '95 5 series and info for the E28, E32 and E24.
Xoutpost - General reference and Frequently Asked Question (FAQ) guide for BMW X3, X5 and X6
e38.org -web site dedicated to sharing information about the maintenance and modifications relating to the E23 E28 E32 E34 E38 and E39
Timm's BMW E38 7-series repairs and information (and E31/ E32 repairs)
BMW E31, E32 AND E38 DIAGNOSTICS
BMW 7 RESOURCE - BMW 7 series forum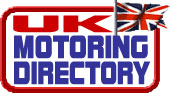 Other useful links:
SEQ Legal LLP - Free website legal notices and documents - as used by LK SPARES on this website.