Used and Reconditioned Genuine BMW Parts and Spares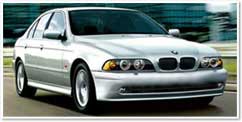 Our stock of on the shelf breakers car parts includes selected full BMW and Mini engines, gearboxes, electrical and mechanical suspension parts, leather and cloth interiors, body panels, alloy wheels and lights covering the BMW 3 series from the E30 model upward, the BMW 5 series from the E34 and the 7 series from the E32. Other models including the later BMW 1 series, X series, Z series and the BMW Mini One and Mini Cooper are also catered for. To view a selection of the latest vehicles that we are currently dismantling please see our latest BMW breakers page.
A PARTS FITTING SERVICE IS AVAILABLE IN OUR WORKSHOP
PLEASE CONTACT US FOR MORE DETAILS

You might also like to check out our shop on ebay UK for a further selection of our massive stock of new & used genuine BMW and Mini car parts and spares that are available to buy online and which may not currently be displayed or listed on this website. If you do not see what you are looking for on this website please contact us with your requirements. We have new stock arriving weekly.